Membership section where you can follow my own daily lifting and eating regimen to every detail. I don't hide anything here. You see my results everyday on instagram, see how they are made with daily updates. PLUS a whole lot more info about training, nutrition, and competing!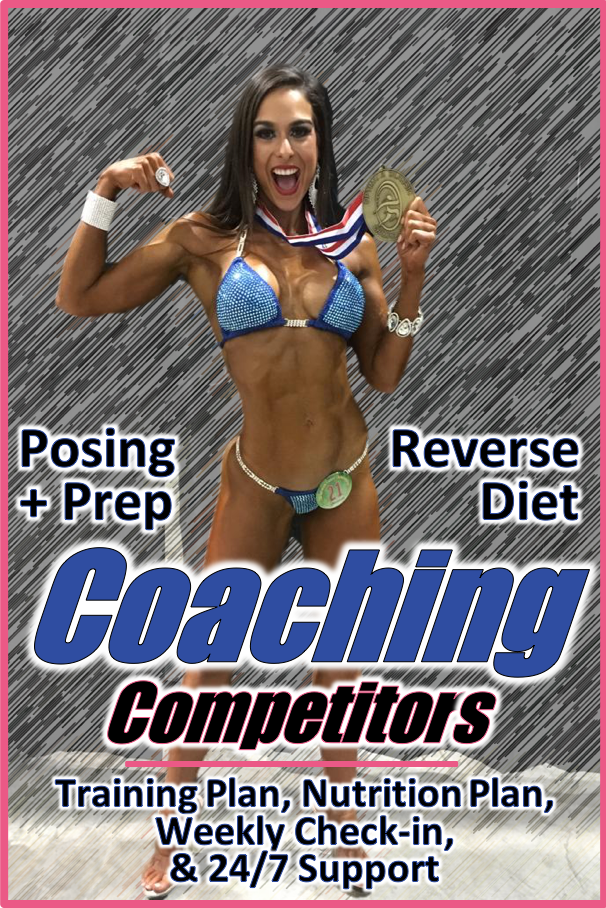 Get Premiere coaching from an IFBB Pro, including posing, prep, offseason, reverse diet, and step by step instructions on everything from posing suits to tanning and backstage warm-ups.
Get IFBB Pro quality coaching, but target to meet your own individual goals.
Want to take your physique into a whole different level? Because Competitions Preparation is a whole different animal, I only take serious individuals who are willing to work hard and put in a 100% in effort. The coaching plans are highly accountable and monitored to create the best results.
The coaching is an open and constant relationship between the client and the coach. The plans are individually created to fit the needs of the athlete as they approach the show date.
I strive to have the best relationship possible with each and every single one of my athletes. When you are coached by me, we will schedule a mandatory weekly call check-in. That way I can better assess the situation, make changes, and you can ask me any questions that you may have. Along with the weekly check in calls, you will also have full access to me via text, email, or call for anytime support. I believe that a coach-athlete relationship is crucial for the success of the athlete and constant communication is super important.
Stephanie Sequeira, IFBB Pro - a.k.a. The Ab Chick